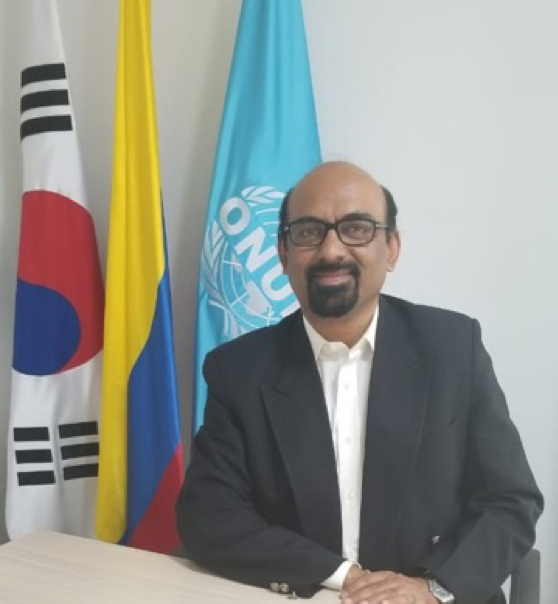 Piyush Kumar
GURGAON, HARYANA, India / India Standard Time
Why Join Our UN SDG Project?
I am an explorer and, in that pursuit, came across Sherpa Institute's LinkedIn Call for Researchers and Writers. Initially I joined to know more about the project. But when I was offered the Co-Lead role of SDG12 team, I took upon myself to get into every dimension of social responsibility.

Now I am loving the weekly engagement with the global team that shares and listens to diverse ideas. Collaborating with successful domain experts to make this world a better place to live gives me a sense of satisfaction and accomplishment. Reading and researching has been my hobby and that blends well with this project. The brainstorming sessions and discussions have started reflecting in my usual training business and consulting.
Biography
Piyush Kumar brings his rich experience to his role as Co-Leader and Co-Author to the SDG12 guidebook and assisting with research work on SDG8.  Passionate about productivity, he thrives on his mission of "Culturing work culture" of organizations. With more than 3 decades of experience behind him, Piyush is a trainer and consultant, who leverages his expertise in the field of excellence and lean implementation. A mechanical engineer by qualification, he is a Black Belt in Lean Six Sigma and a lead auditor of several international management system standards. Piyush was groomed by Japanese collaborators of NTN Bearing Corporation early in his traineeship.

Kumar led a team of employees as Head of QA in the second largest leaf spring manufacturing company of the world, supplying Zero Defect supplies to General Motors (USA). While handling operations of leaf spring manufacturing, he increased the production levels 500% in just four months.

The International Labour Organization (ILO) engaged Piyush as an international expert trainer for their productivity improvement program called Sustaining Competitiveness and Responsible Enterprise (SCORE) more than a decade ago. His capacity to engage with diverse enterprise level improvement teams ensured inclusion and equitable knowledge sharing within the SCORE enterprise. Kumar specializes in creating decent work, gender sensitization and adoption of work practices that leads to sustainable consumption and production. He has helped in implementation of the global SCORE program in India, South Africa and Zimbabwe.

The United Nations Industrial Development Organization (UNIDO) invited Piyush as an international expert due to his specialization in improving productivity and his structured approach to implementing Operational Excellence and Lean methods.  He was asked to assess and validate the approach adopted by UNIDO in the automotive supply chain in Columbia under their Pro-Motion program. The assessments and recommendations for 33 micro, small, and medium enterprises in Columbia were accepted and implemented by UNIDO.

Kumar has conducted training for several large multi-national corporations, as well as medium and small sized organizations. His experience is primarily in automotive, garment, construction and service sectors. A deliberate strategy to address sustainability issues, which includes engagement of all levels of hierarchy within the company, makes his approach stand out.  His deep experience and understanding of German business resulted in his "Fit for Business with Germany" certification.

Piyush Kumar is an Indian and stays in Gurgaon, a satellite city of India's capital New Delhi. In his non-professional hours, he lives by his passion of inciting Inner Peace & Outer Dynamism (iPOD) by teaching yoga, meditation and Sudarshan kriya for the Art of Living Foundation.
Roles
Goal 12. Ensure sustainable consumption and production patterns
Goal 8. Promote sustained, inclusive and sustainable economic growth, full and productive employment and decent work for all
Goal 8. Promote sustained, inclusive and sustainable economic growth, full and productive employment and decent work for all
Goal 12. Ensure sustainable consumption and production patterns
No Articles yet, please check back later.